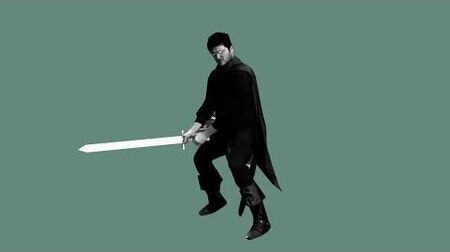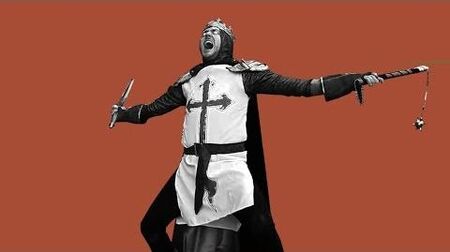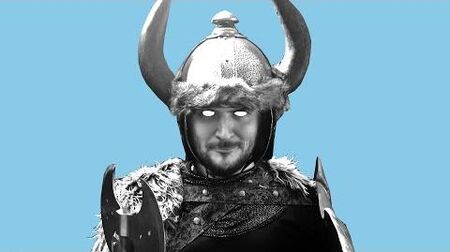 AH, YES. THE CHALICE OF THE LION'S BLAZE.
Adventurers! Scoundrels! Crusaders of the light! Champions of the fallen! Welcome to a world far beyond beta testing. Your fresh faces, shimmering with the glow of a wee, pathetic babe, shall hence be carved into the chiseled features of a warrior steeled by the glory of battle. The Skeleton King's godless hordes lay siege to our walls even as we speak, and we are truly desperate for reinforcements, even ones, shall we say, as eccentric as yourselves.
Still, despite your shortcomings, I sense a great power tempering within you...
What is the Lion's Blaze RPG?
The Lion's Blaze RPG is a third-party extension of the tabletop d20 game 13th Age, based on Olan Rogers' YouTube series of the same name. It is meant to be a meta-humorous take on fantasy RPGs, taking place inside an MMO, where instead of roleplaying a character, all players are actually playing themselves... playing a character. Together, your party must collect the legendary ancient artifacts of the Lion's Blaze, and put an end to the Skeleton King's horrific onslaught. This wiki contains everything you need to know in order to do just that.
This non-commercial, just-for-fun Lion's Blaze RPG was created by Aaron Feitelberg, independently of, and with no affiliation to, either the creators of 13th Age or the original Lion's Blaze videos.
Sounds Awesome, How Do I Start?
If you're unfamiliar with 13th Age, definitely start there. Next, you want to watch the Lion's Blaze videos, all of which happen to appear on this page. When you're ready to learn more about the intricacies of the RPG, venture forth into the pages below.
Anyone hoping to utilize the Lion's Blaze for their own campaign should know that, like 13th Age, it is written to be totally malleable, and you may alter it as you see fit.
Happy exploring!
Community content is available under
CC-BY-SA
unless otherwise noted.